A Guest Book in a fun way to incorporate your photos into your event! Your prints will print out in two strips. Our Attendant will give one strip to your guests to keep and ask them to glue the other strip into your Guest Book and leave a message for the newlyweds. Our pages are black and unlined, and we provide the pens, tape, & glue!
$35.00
---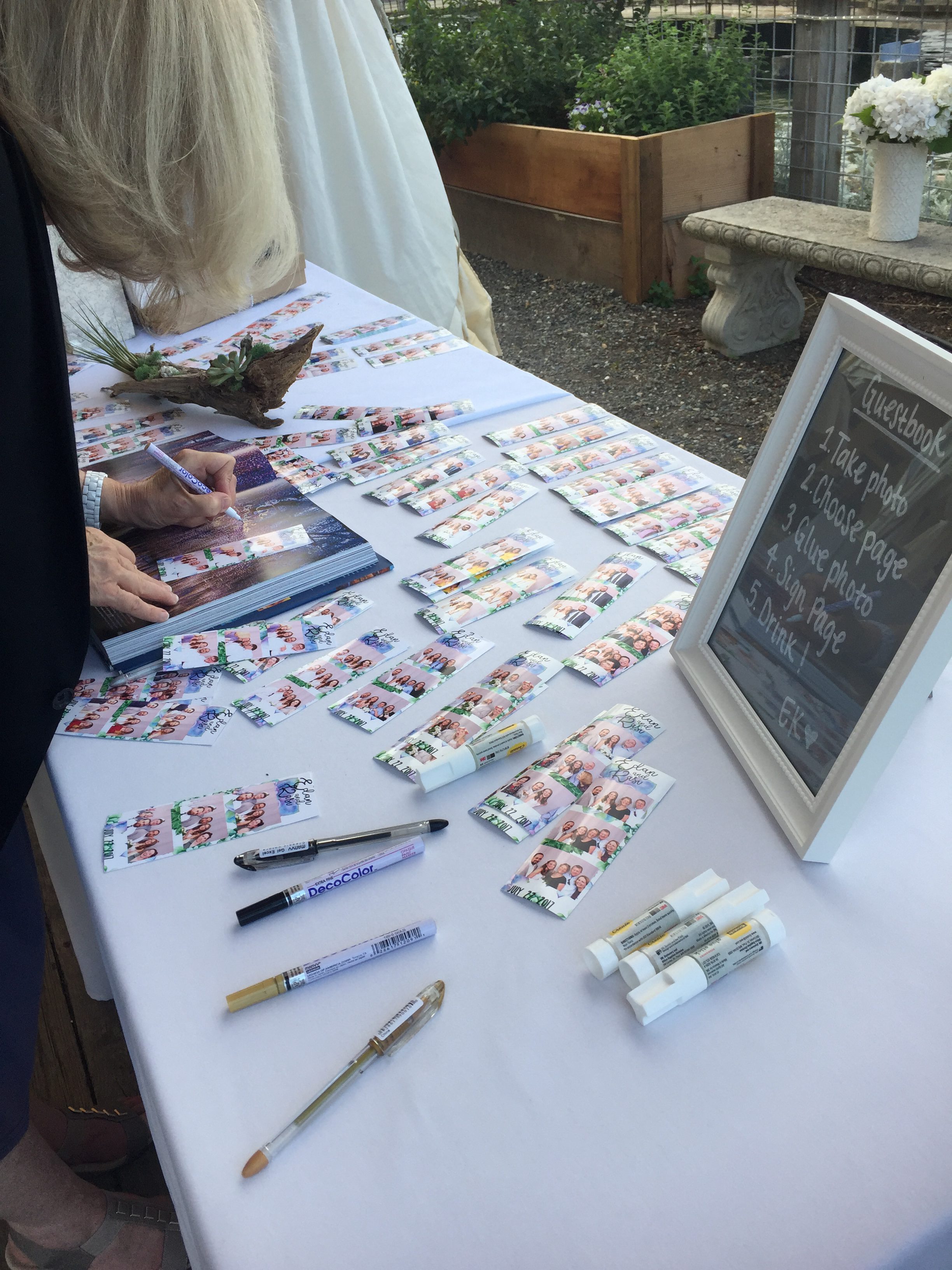 Here are some examples of how our customers have incorporated a Guest Book into their wedding.
Newlyweds will love looking through their Guest Book so they can relive their big day for years to come. It's full of pictures and messages from the people they love!