Photo Booths have gained great exposure in the last couple of years. You may have seen them at corporate events, private parties, or weddings and experienced first hand how they can entertain guests, while capturing moments forever. So do open photo booths live up to the hype? We'll let you decide.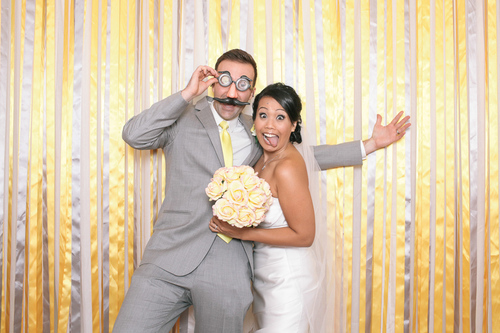 When you're considering your options, here are a few excellent reasons:
1. We Capture the Little Moments
A photo booth is in no way meant to replace a professional photographer. They're amazing and such an important part of your day, but they are only one person, (or two). With an open air photo booth you get to see the silly and creative side of your guests. Everyone loves a selfie right? Especially one that prints out right away. We'll let the photographer stick to the big moments but give your guests the chance to leave you with hundreds of little moments you most definitely don't want to miss!
2. Our Booths are Simple to Use
Our Booth is easy to use, even for those who might not be real tech-savvy. Don't forget you always get one of our really awesome booth attendants to help you. We make the process fun and easy so your guests come back again and again.
3. Statement Backdrops and Adding a Personal Touch
Our backdrops are like a giant decoration and can add so much to a room. We offer many different choices that are sure to complement your day. If you don't see something you like, we'd love to create something custom just for you.
We also know your guests are important and you want to show them you're glad they're part of your day. What better way then to send them home with photo's they can hang on their fridge to remember your Event.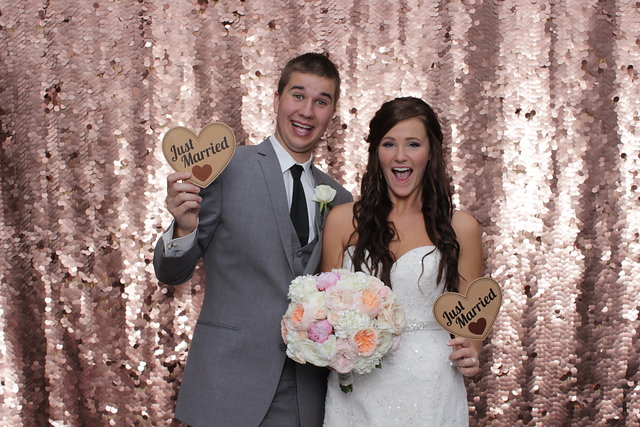 We know you want your guests to remember your day and you want to create a fun and unique experience they won't forget. So when considering whether or not to include a photo booth ~ our question to you is, "why not?"